Dr. Uttamadhanapuram Venkatasubbaiyer Swaminatha Iyer, known as U.V. Swaminatha Iyer, was one of the famous Tamil Scholars, born on February 19th 1855 in Uthamadhanapuram nearby Kumbakonam, Tamil Nadu.
For his efforts in the publishing field, he is respectfully referred to as "Thamizh Thatha". The grandfather of Tamil Literature.
His father Venkata Subbu Iyer was a leading Musician.
Education
Dr. Swaminatha Iyer did his schooling and music in his own town. In his 17th year, he started learning Tamil from Thirisipuram Sundaram Pillai, who was a teacher in Thiruvaduthurai Saiva Athinam. U.V.Swaminatha Iyer learned Tamil for 5 years and later he worked in a college at Kumbakonam in the year 1880, and then he worked for some time in Presidency College, Madras.
Salem Ramaswami Mudaliyar's encouragement
When he was working in Kumbakonam, he made friendship with Dr. Salem Ramaswami Mudaliyar, who gave him the idea to edit and reproduce ancient Tamil Classics and Tamil poems.
Important Publications
He edited the manuscript Seevaga Sinthamani, a Jain Classic first.
In 1887, Dr. U.V Swaminatha Iyer successfully published Seevaga Sinthamani, and after that he published Pattupattu.
Dr. UV Swaminatha Iyer continued his publishing works. He published many prominent books. Otherwise we may not have a single line from the books like,
Silapathigaram written by Ilango Adigal, one of five epic in ancient Tamil Literature,
 Manimegalai written by Seethalai Saathanar, one of the five Epic in ancient Tamil Literature and
 Purananuru, one of the Pathinen Melkanakku books of Sangam Period written by more than 150 poets,
which were published by UV Swaminatha Iyer.
He published more than 100 books including Tamil classics, poems, devotional books etc, during his life time.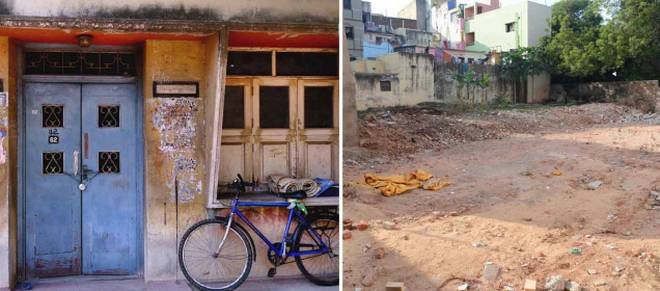 Work continues in Retirement
In 1919, Swaminatha Iyer retired and later he joined as a principal in Meenakshi Tamil College, Kumbakonam. Due to health problem he resigned his job in 1927 and he became involved in manuscripting, editing and publishing until his death.
Tribute of Subramanya Bharati
Subramanya Bharati, the famous Tamil poet who inspired people during the freedom movement, wrote a poem in tribute to U. V.Swaminatha Iyer, whom he considered to be of the statue of Sage Agastya.
Subramanya Bharati
He has sung in the poem:
Rabindranatha Tagore's Tribute
In 1926, Sir Rabindranath Tagore called on Swaminatha Iyer, and even penned a poem on him, praising his great efforts in publishing ancient Tamil works.
Rabindranath Tagore
Titles
Iyer was awarded the title of Dakshinathya Kalanidhi in 1925 by Madras University. He was also conferred the title Mahamahopathiyaya, meaning: "Greatest of Great teachers".
Dr. U V Swaminatha Iyer passed away on 28th April 1942.
The Indian Postal Department issued a commemorative stamp in his name in 2006. His house in Uttamadhanapuram has been made into a memorial.
A stamp released on Dr. Swaminatha Iyer
Swaminatha Iyer House
A great literary figure and son of Tamil Thai who salvaged the ancient Tamil texts, from palm leaf manuscripts. This is the debt that the Tamil literature owes him.