Netaji Subhas Chandra Bose was born on 23rd January 1897 at Cuttack in Orissa.  The house where he was born has been converted into Netaji Museum.
Rebel as a student
Netaji was a rebel right from his college days. As a student of Presidency College in Calcutta, he assaulted English Professor Oaten for abusing Indians. Netaji was expelled from the college for this act.
Supported by Sir Ashutosh Mukherjee
It was Sir Ashutosh Mukherjee, the then Vice Chancellor of Calcutta University who supported young Bose. Recognizing the patriotic fervor in young Bose and seeing the potential in him, Ashutosh Mukherjee made alternate arrangements for Bose to study.
Ashutosh Mukherjee
A Win against Gandhi's Nominee
In 1939, Subhas Chandra Bose contested election for the post of President of Indian National Congress. He won against Pattabhi Sitaramayya, the nominee of Gandhi.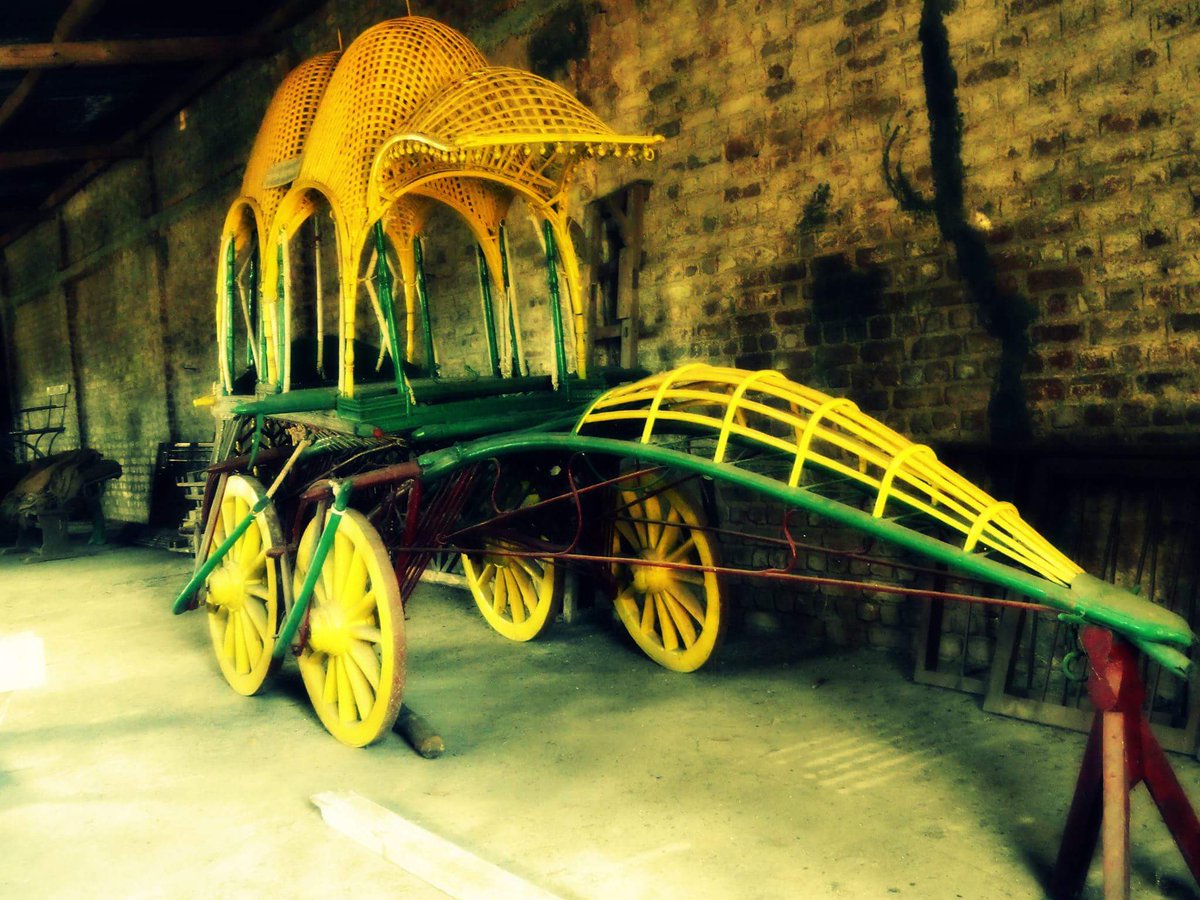 The chariot on which Subhas Chandra Bose rode during the Congress session in Haripura, where he was elected Congress president. The chariot is now preserved in Vansda Palace near Navsari in Gujarat.
Unwell but a stirring speech
At the Tripura All India Congress Committee meeting in 1939, Netaji made a dramatic entry riding an elephant. Inspite of being unwell with high fever, he gave a stirring speech.
Regrouping INA
In 1943, Bose regrouped the Indian National Army with the help of the Indian soldiers from among the defeated British Indian Army in Singapore and marched through South East Asia reaching Moirang in Manipur.
Netaji Subhas Chandra Bose inspecting Troops of Indian National Army, Singapore
In Manipur, he hoisted the Indian Army flag – the Azad Hind Fauz for the first time on Indian Soil on April 14, 1944, defeating the local British Army.
100000 (One Lakh ) Rupee Note Issued by Bank of Independence of Netaji Subhas Chandra Bose
The place where the Indian Tricolour was hoisted for the first time on Indian Soil Moirang, Manipur
INA Memorial, Moirang, Manipur
INA memorial in Singapore from where Subhas Chandra Bose started his march
Setting up Azad Hind Bank
On October 21st 1943, Netaji set up the Azad Hind Bank to manage funds donated by the Indian community from across the world for the liberation of India from the British Raj.
Thousand rupee note of Azad Hind Government
Businessman Abdul Habeeb Yusuf Marfani who donated 1 Crore Rupees to Azad Hind Bank In Rangoon for which Netaji Subhas Chandra Bose Gave Him Sevak-e-Hind Medal
Netaji gave the title "Father of the Nation" to Gandhi
It was also Netaji who first gave the title of "Father of the Nation" to Mahatma Gandhi, in his Singapore Radio address.
Feared by the British
While British could not but respect Mahatma for his non-violent struggle, the British feared the Indian National Army of Netaji.
Netaji Subhas Chandra Bose with British Politician George Lansbury
Twin Approach
This twin approach led to the dismantling of the British Empire not only in India, but in other parts of world.
He was the one who with a small band of dedicated freedom fighters gave a chill down the spine of the British Empire.
Netaji Subhas Chandra Bose in Prague, in 1926
Mammoth Crowd Welcomes Subhas Chandra Bose in Lahore in 1938
Japanese Connect
Netaji's ashes are today still in Japan waiting to come to India. Kept in Renkoji temple of Japan, out of Japan's admiration and respect since September 18th, 1945, it is a place visited by visiting Indians, dignitaries included, to pay respects. As years go by, the generation of people who connected with this man from India and his times, are slowly dwindling.
Netaji Subash Chandra Bose of Indian National Army, INA
Saichiro Misumi of Tokyo, Japan, at 99 years old in 2014, is Netaji's oldest living associate in Japan. He was sought out and visited by the Indian Prime Minister Mr.Modi during his visit to Japan in September 2014. Mr.Modi bent down and touched Misumi's feet, in a typical Indian gesture of paying respects.
Indian Prime Minister Modi with Saichiro Misumi, in Tokyo  – Courtesy PTI
Renkoji Temple in Japan
It is time these ashes came back to Indian soil and sooner the better.
More on Netaji's Japanese connect in our book – "Indo-Japan A Connect Over Millennia".
We also speak extensively about Netaji and his role in India's freedom in our book – Breaking The Myths – Vol-1 – About Identity.