Jai Jawan, Jai Kisan
We all are familiar with the slogan "Jai Jawan Jai Kisan".
Did you know that this slogan was coined by Lal Bahadur Shastri?

Lal Bahadur Shastri was the second prime minister of India, and today his name is taken with reverence all over India, and also in places outside India, like Uzbekistan, where there is a street, a hospital, and a university in his name, at Tashkent.
Statue of Shastri and a street in Tashkent, Uzbekistan
When we got freedom, Mahatma Gandhi's dream was that every village should be self-sufficient.
Lal Bahadur Shastri coined the slogan Jai Jawan Jai Kisan to enthuse the nation
The slogan Jai Jawan Jai Kisan was aimed at building Suraksha, security for India.
Suraksha of the land through the Jawan, defence forces and Suraksha of the economy through the Kisan, agriculture.
He was one who had understood that food security ensures self-sufficiency which in turn secures the economy as well.
Food security can come only when the Kisan is happy and can produce enough food and the Jawan is happy and can guard the lands and farmers that produce this food.
Well-being of both Jawan and Kisan therefore is essential for security and self-sufficiency.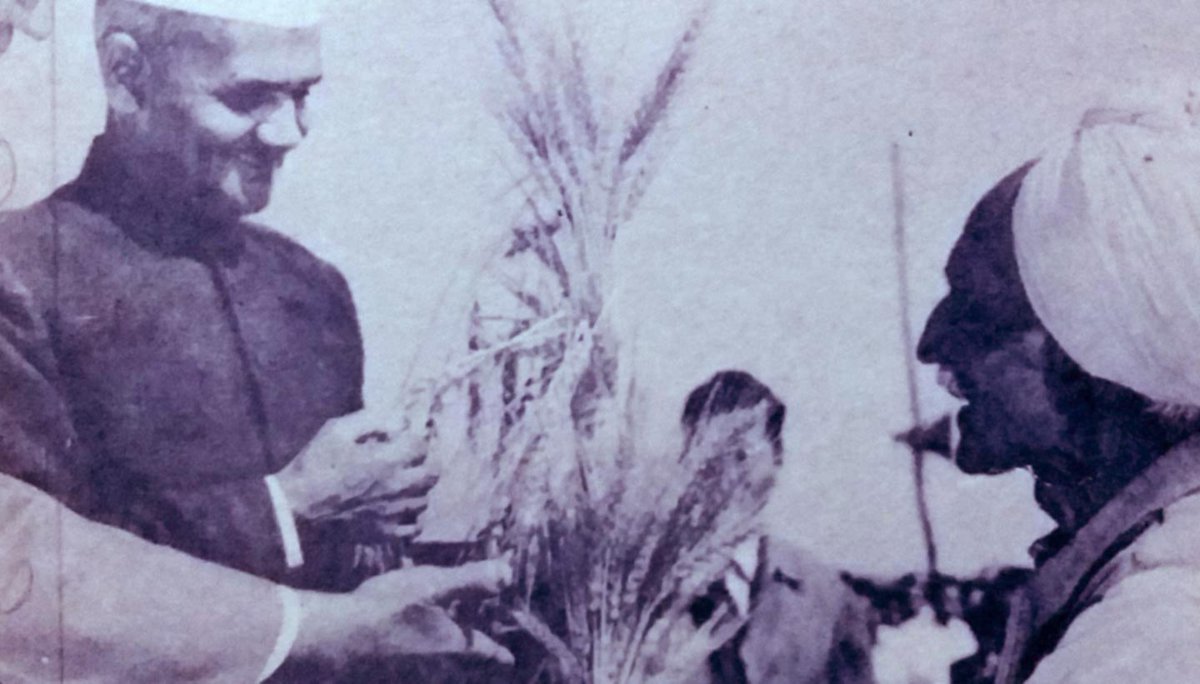 Prime Minister  Shri Lal Bahadur Shastri Meeting and Talking to Farmer
After his time, the hard truth today is that unfortunately the vision behind the famous slogan "Jai jawan Jai kisan" is now being mocked by many as having instead degenerated into a reality of "Die Jawan Die Kisan".
On this day, let us resolve on our patriotic duty to once again raise on the high pedestal, both the Jawan and the Kisan, ideals that this leader stood for.
Jai Jawan, Jai Kisan!